According to Google Webmaster Blog, Google changes its search engine algorithm around 1500-2000 times every year. Without continuous update and learning the changes of search engines algorithm, your website may drop dramatically overnight when there is algorithm changes.
So it is important to choose a right SEO consultant that keep learning and update your website to suite Search Engines need.
There are many aspects to be considered before you choose a SEO company in Malaysia, such as reputation, SEO techniques, year of established, proven track records and etc. It is very hard to judge who is better than who because there are too many SEO companies in Malaysia.
Anyway, from our point of view, if you are skeptical whether the SEO company can perform or not, the best is request the SEO consultant/SEO company to provide Money Back Guarantee if the keywords fail to rank. This is to protect you for the consumer's interest.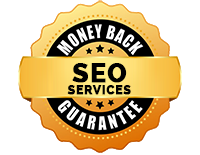 Please bear in mind that "money back guarantee" is different with "keywords guarantee". No one can guarantee your keywords will be ranked. The reason is simple : Google is not owned by SEO companies. You just need to make sure the SEO company provides money back guarantee if the keywords cannot rank, not guarantee the keywords will be rank, that's impossible.
How Much Is SEO Package Price In Malaysia

?

SEO is not something new in Malaysia. There are many SEO companies in Malaysia that offer SEO services, from freelancer to public listed company, from as little as few hundred ringgit per month to as high as few thousands ringgit per month, so the price range of SEO in Malaysia is very wide.

As observes today (year ②⓪②⓪) the SEO package price in Malaysia range from RM 500/month up to RM 5,000/month . Depends on the experiences and establishment of the SEO vendors, the services scope they offer and others factors.



Why Choose Maximus As Your SEO Company ?
We follow Google Guideline. Without an experienced and responsible SEO consultant, your website could be at risk to be banned by Google if Google find your SEO tactics is unacceptable, such as keyword stuffing, URL cloaking or links spamming. We only adopt SEO tactics that allowed by Google and we follow the Google SEO Guideline.
We are pioneer of SEO services since year 2003. Unlike other so call SEO company or consultant who actually outsource their jobs to India or Philippine, we are 100% Malaysian and all the SEO job are done by us hands-on.
We provide SEO Money Back Guarantee since 2003. (Yes! we are the pioneer on SEO Money Back Guarantee). Not many SEO companies dare to offer money back guarantee if keywords fail to rank. With our past track records, skills and experiences, we are confident to provide money back guarantee if the keywords fail to rank. Furthermore, Our SEO Package Price is affordable. (Start from RM 600/month). Again, please note that ours "guarantee" is NOT to guarantee the keywords will definitely rank. The "guarantee" word here means in case there is NO keywords rank, we will guarantee to refund, please don't be confused :)
We are one of the 🅱🅴🆂🆃 SEO Services company in Malaysia. For just RM 600/month, you will get your website ranks in Google 1st Page OR Money Back ! This is a total risk-free SEO packages in Malaysia. Click the link below to Whatsapp us now for more information !
We are Approved TSP (Technology Service Proider) By MDEC-BSN for the Government SME Digitalisation Grant. If you apply the grant through us, you can save your SEO cost up to 50% or RM 5,000.00 ! Please click SME Digitalisation Grant to apply now !

People also search for :


Local SEO Package | SEO Position Zero | Government Grant For SEO