BSN-MDEC SME Digitalisation Grant Latest Update Jan 2023
You pay 50%, Government Pay 50% For Google Ads, SEO And Web Design Project Fee

We are a ✓ certified and ✓ Approved Government's Technology Service Provider(TSP) of SME Digitalisation Grant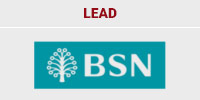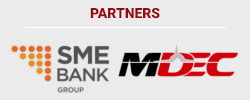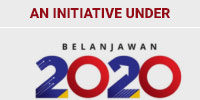 SME Digitalisation Grant Malaysia
Update Jan 2023
The Grant is fully utilized according to the annoucenemnt from MDEC and BSN. If you are late to apply the grant, we have a special package for you. Kindly click Google SEO Package here for more information.
As an initiative to encourage Malaysian SME to transform ➡️ digitalisation, under the Budget ②⓪②⓪, The Ministry of Finance Malaysia was in collaboration with Malaysia Digital Economic Corporation (MDEC), Bank Simpanan Nasional (BSN) and SME bank to introduce "SME Digitalisation Initiative" by providing matching grant for the Malaysian SME's digitalisation transformation.
Our company Maximus System Solutions Sdn Bhd is honoured to be one of the Technology Solution Providers (TSP) chosen to assist SMEs in their digital transformation.
If your company is SME, and is looking for digitalisation, we are here for you. The SME Digitalisation Grant entitles eligible SME to claim RM5,000 or 50% of the digital fee, whichever is lower. This offer is limited to first 100,000 SMEs, so, grab this opportunity before it is too late !
Our Solutions Under This SME Digitalisation Grant
1) Grant For Web Design
Develop a new website via our Web Designs services. We provide a total website development services to ensure your company is ready for the digitalisation era.
You can claim the grant up to RM 5,000 for Web Design Service

2) Grant For SEO Services
Also known as Search Engine Optimization (SEO), is a process to optimize your website to get better traffics from search engines, especially Google. In layman term, it means "Rank your website in Google 1st page". You could learn more about SEO Services here.
You can claim the Grant up to RM 5,000 for SEO Service
3) Grant For Google Ads
Previously known as "Google Adwords" , is an online advertising platform developed by Google. You pay Google and your website will be ranked in Google with the keywords you targeted, that's simple. You could learn more about Google Ads here
You can claim the grant up to RM 5,000 for Google Ads Service
Does Your Company Qualify For This SME Grant?
At least 60% Malaysian-owned

Registered under the relevant laws of Malaysia

The SME/ Coop has been in operation for at least (6) months.

The SME/Coop has minimum average annual sales turnover of RM50,000
Required Documents
Completed SME Digitalisation Initiative Application Form (Download here)

Copy of Identity Card or Passport of Director(s) / Partner(s) / Proprietor(s), whichever is applicable.

Copy of business registration licenses (CCM, Form A/B, Form 24 & 49 and M&A or any similar forms under the Companies Act 2016)

Company's bank statement for the last two (2) months

Invoice/Billing from authorized vendor listed by MDEC

Any other information and documents as and when required by the bank
FAQ For SME Digitalisation Grant

SME business digitalisation grant , also known as SME Digitalisation Initiative, was announced by the Ministry of Finance under the year 2020 Budget to support SMEs to adopt digitalisation transformation.
The total amount allocated for SME Digitalisation Grant is RM 500,000,000 for the period of 5 years , or limited to first 100,000 SME applications, which ever come first.
The SME could apply the grant for : 1) Digital marketing & sales 2) E-POS (Point Of Sales) 3) HR Payroll / CRM 4) Procurement System 5) E-commerce 6) Remote Working System 7) ERP /Accounting System
The Government will provide a 50% matching grant of up to RM 5,000 maximum per company for the subscription above. In other words, the SME pay 50%, the Government pay 50% up to maximum of RM 5,000
THE Malaysian SME company who are at least 60% owned by Malaysian, registered under SSM with operation at least 1 year, the yearly sales turnover more than RM 100,000 and have proper accounting documents such as audited report and management account statement.
You can download the application form in our webpage here
You can directly submit the application to the nearest BSN branch, Alternatively , you can ask the TSP to help you to submit the application. (According to the latest revision of SOP from MDEC)
Maximums System Solutions is an experiences web design and SEO company since year 2003. We are also a certified Google Ads Agency and Approved TSP under this SME Digitalisation Grant. Our Digital Marketing Service helped hundreds of SME clients get more exposure on Internet, and more importantly, get more sales though our SEO and Google Ads services.
<