What Is Google My Business And Local SEO ?
Google My Business is an online tool for businesses and organizations to manage their online presence on Google Search And Google Map. By verifying and editing your business information, you can help customers to find you on the Google Map and tell them your business information on Google Search, while Local SEO is the process to optimize your local business listing (such as Google My Business or other listing) appear on higher postion in Google Search Result Page.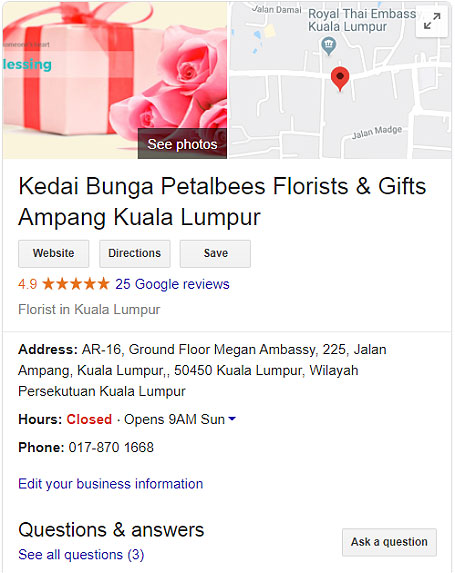 (A sample of Google My Business Listing appear on Google Search Result Page)
Why Google My Business And Local SEO Is Important ?
Consider below facts :
» 46% of all Google searches are looking for local information. (Source: GoGulf)


» 80% consumers use search engines to find local information. (Source: Think with Google) 


» 72% of consumers that did a local search visited a store within five miles. (Source: HubSpot Marketing Statistics) 


» 88% of searches for local businesses on a mobile device either call or visit the business within 24 hours. (Source: Nectafy)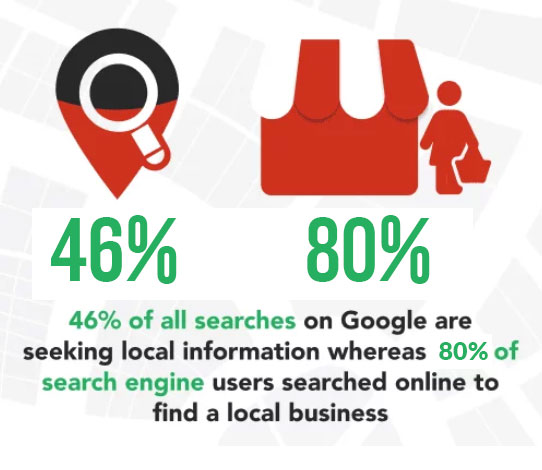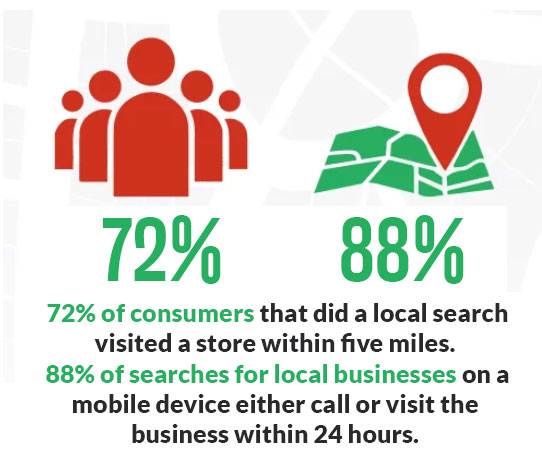 There are many more facts that showing local SEO and Google My Business is getting more and important in the coming year 2020. In Short, If you are not ready for local SEO and Google My business , you will be knocked out by your competitors
Is Google My Business Available In Malaysia ?
Yes, and it is totally FREE. You just need a physical address to sign up.
Who Needs Google My Business / Local SEO In Malaysia ?
Any companies and organizations such as trading house, hotel, restaurant, clinic, retail shop, corporate offices, as well as NGO and other organizations who are running business or provide services in local Malaysia.
How Google My Business and Local SEO Help Businesses In Malaysia ?
Google My Business helps customer find your physical location in Malaysia.


Google My Business shows your business details such as hours of operation, phone number, business photo, products photos and more.


Google My Business allows owner to setup a promotion/ offer for products or services, as well as setup "request a quote" button and "booking" button for customers (new features in 2019 !)


Google My Business allows customer to leave reviews and ratings, and the business owner can response to such reviews and ratings as well.


All above features will increase "User Experiences" of the customers. User Experiences is one of the most important elements for local SEO Malaysia in the year 2020 onward.
Since it is FREE, What Google My Business And Local SEO Package You Offer ?
We provide value-added-service for Google My Business. For example, we make Google My Business reviews and rating appear on your webpage (See picture A below ) , adding rich snippets (star ratings, reviews, and price) on your webpages to make it outstanding on the Google search result. (See Picture B below) and many more….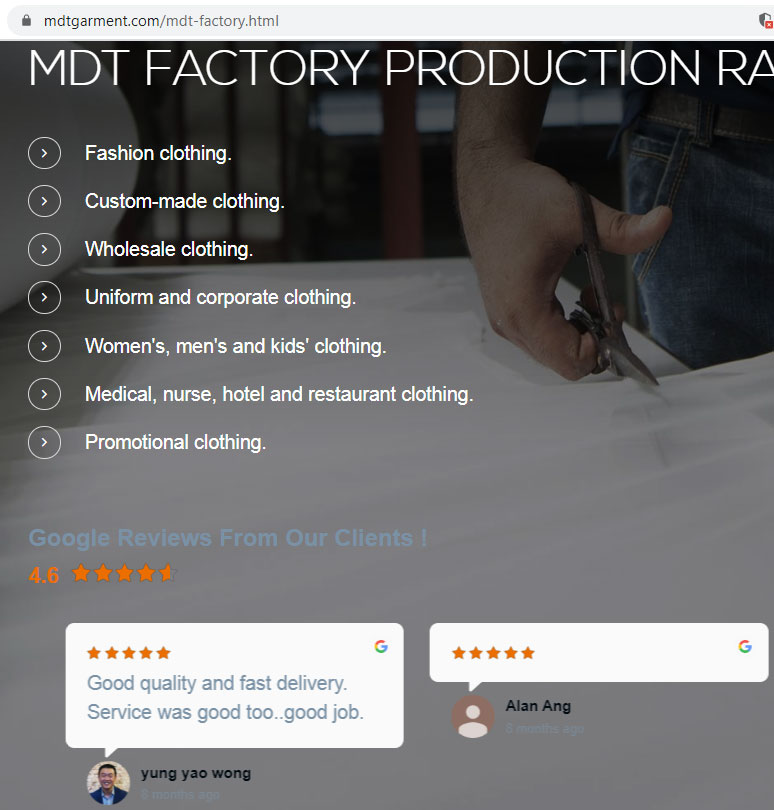 (Picture A)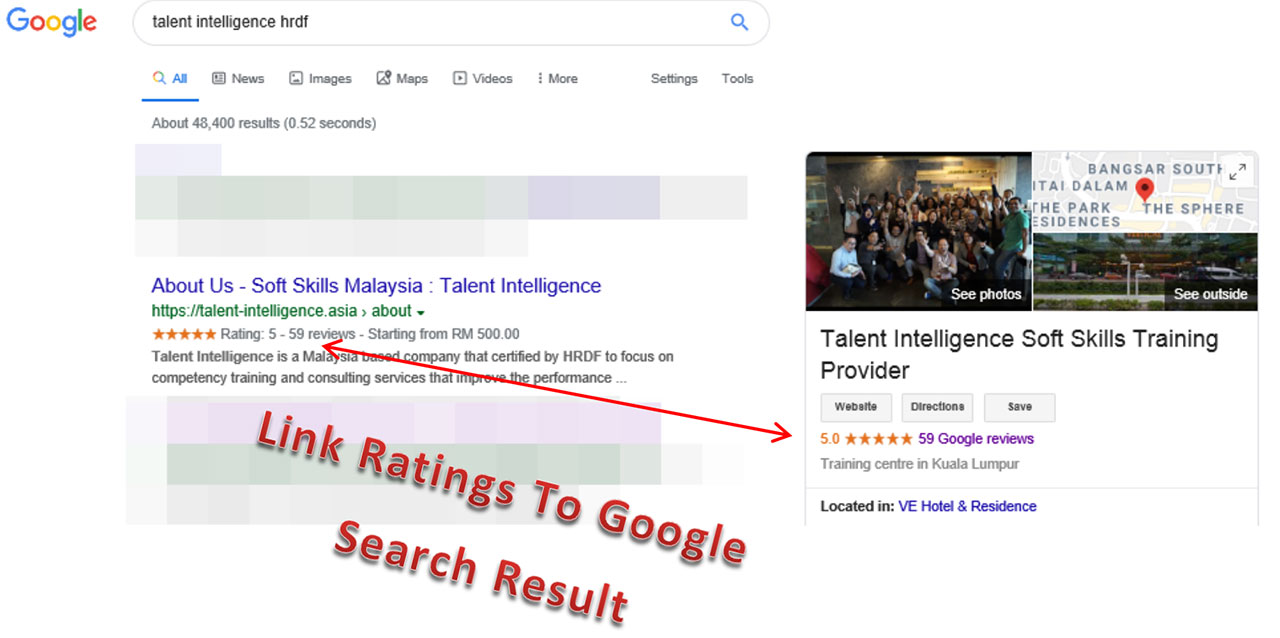 (Picture B)
How Much Is Your Local SEO Package ?
Our package price starts from RM 960/per business listing. The price may vary depends on your business locations, the keywords you want to target, the level of competitiveness and other factors.